We often receive all sorts of text messages on our mobile phone, don't we? Some of them really irritate us, for example junk mail and chain letters! (That reminds me of the riling spams by exasperating spammers right here on MyEC!) On the other hand, there are messages that always amuse us, especially JOKES and FUNNY STORIES! We don't get bored reading them, no matter how many we receive! 
Now I would like you to share with fellow club members the jokes that pissed yourself laughing! They could be something either you received or read on the Net. I want you to type in your joke on an online 'virtual mobile phone' and paste the image in the comment box. You can use one of the following Text Message Generators.
These three are my contributions for now. Enjoy!
You can follow this link to the Blackberry Text Generator:
http://www.redkid.net/generator/blackberry
(Use it for text up to nine lines!)
Click on the link to use the iphone Text Message Generator!
http://www.redkid.net/generator/iphone
(You can write twelve lines of text!)
This is the link to the ipad Text Message Generator:
http://www.redkid.net/generator/ipad
(It allows you a maximum of fifteen lines of text!)
1. If you find that the image of your cell phone is too big, please reduce the size so that we could see and read the whole thing without scrolling down! However, make sure that the text is not difficult (too small) for others to read.  
2. ATTENTION! Please DON'T USE the online Chat and Text Message Abbreviations that you normally use while chatting. One of the aims of this activity is to encourage you to use proper written words. 
3. Have you ever come across similar mobile phone Text Message Generators? Please share the links with us so we'll have more options. Thank you! 
NOTE: If you're not sure how to use the generators or paste the image, follow these steps:
1. Pick a Text Message Generator of your choice and type in your text. Then, click on the button 'Text Me' (or 'Apple'). Your finished text with the mobile phone will be displayed on a separate window!
2. Right-click on the image and choose the option 'Save as Picture...'. Save the image in your computer!
3. Use the option 'image'on the tool bar of the comment box to upload the image that you saved in your computer!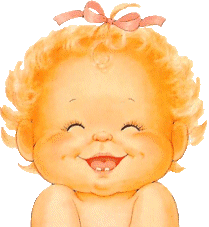 SUPPLEMENTARY ACTIVITY
[ Added today - April 2, 2013 ]
The truth is that there are tons of good jokes readily available on the Net. Unfortunately, not all of them could be typed into our virtual cell phones because the jokes are a little too long. (I think it's a pity if we pass over those jokes!) Nonetheless, we can use an alternative method as a solution! Why not we utilize the voice recorder 'AudioPal' and share our audio files here? This is a good opportunity for us to practise (or polish) our spoken English.
Let me get the ball rolling with this voice recording of mine:
[Don't forget to listen to my other jokes found in the below comment boxes!] 
YOUR TASK:
1. Use AudioPal to record those jokes that are long. If you've never done recording before, please read my BLOG. Don't forget to learn how to stretch the 1minute recording time to a maximum of 7 minutes.
VOICE RECORDER

Powered by Vocaroo
Note: This is a simple 'Vocaroo Voice Recorder' that you can use to record and play back your own voice. (It does not store or save messages!)
2. Make use of this Vocaroo Voice Recorder first to practise saying your jokes, as many times as you want, before doing the recording on AudioPal. (By the way, I've a suggestion for you! Yes, why don't you record your voice reading the jokes that are already posted here by our fellow EC members? It's a good way to practise speech where you can detect your own speech blemishes!)
3. Also, you could use a Text-to-Speech tool to perfect your pronunciation, stress and intonation with the help of a 'native speaker of English' of your choice! Just click HERE to read another blog of mine which is related to this matter!

~* GS *~
March 25, 2013