Hello, everyone. I wonder that no one mentioned this special day in blogs :( So let me do it for you.
Today is a special day for many people on this planet - today is a Victory day and a day when the Nazi were destroyed and the Great Patriotic war as a part of the Second world war was over. Also it's an Anniversary here -  70 years have passed after that day. 
Many people were killed, many villages were burnt, many children were tortured and many cities were destroyed forever. But on this day I want to say "THANK FOR THE PEACEFUL SKY AND MY HOMELAND" to all those soldiers who defended my country and all people. 
Need to tell you that 3\4 of my population were destroyed during WW2 , all villages and cities were partly or fully destroyed. So today is a very special day for me, my family, families of our country and many other countries too. 
My grandad was a soldier during the WW2 and he told me many things about that awful and scaring time. Thanks, grandad, for your victory and fight for the best future of my mother and your family. My red tulips to all those innocent victims who turned into a priceless price of peace. 

Bend your knees, modern people.
RIP, brave soldiers and my grandad. 
 No comments....Second world war in faces.....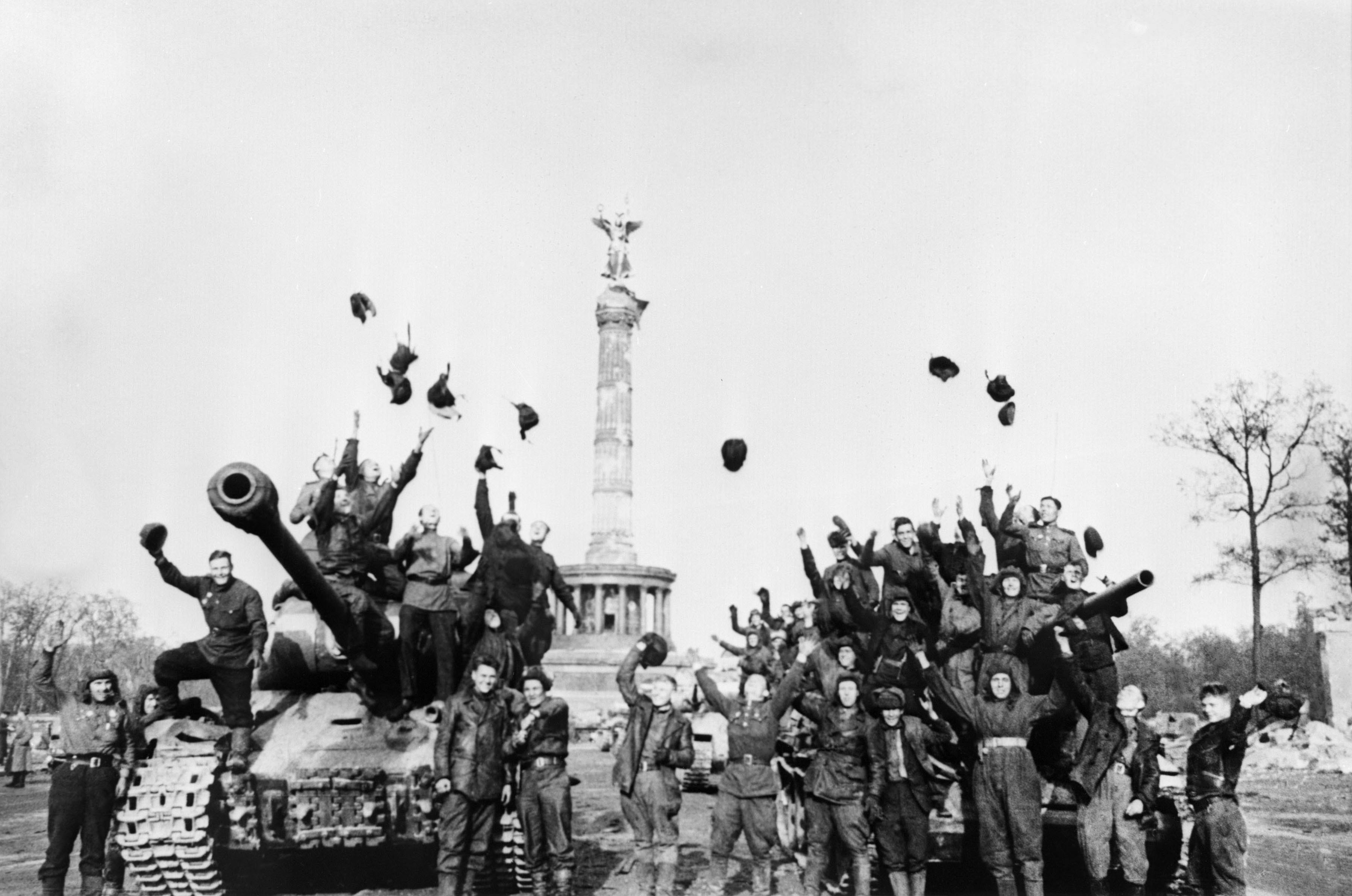 Those who survived will always remember that day...